UV Polo Shirt Men Casual & Outdoor longsleeve
---
Item number 5191004490-52L
Due to high demand, ready for shipping from: 01.01.1970
---
Ideal for all outdoor activities and traveling
Permanent UV protection UPF50+ , tested by TÜV* (*German Association for Technical Inspection)
Machine washable and crease resistant
With cooling technology - cools the skin through moisture-regulating evaporation
Sustainable and fair production in Europe from recycled PET bottles
Personal protective equipment for work and leisure made from SecondLife® - yarn
Take it easy, take me. This sun protective shirt made of SecondLife® - yarn has everything you need for your leisure time or your job to reliably protect you from the dangerous UV radiation, whether you are sailing, roofing or working in waste management. With our protective clothing, we ensure your safety during all outdoor activities. iQ UV Outdoor stands for excellent quality tested by TÜV and is approved UV protective clothing according to the PPE Regulation (EC) 2016/425. Washable at 60°C degrees and crease resistant. Manufactured in Europe from 64% polyester (recycled PET bottles) and 36% lyocell (Tencel).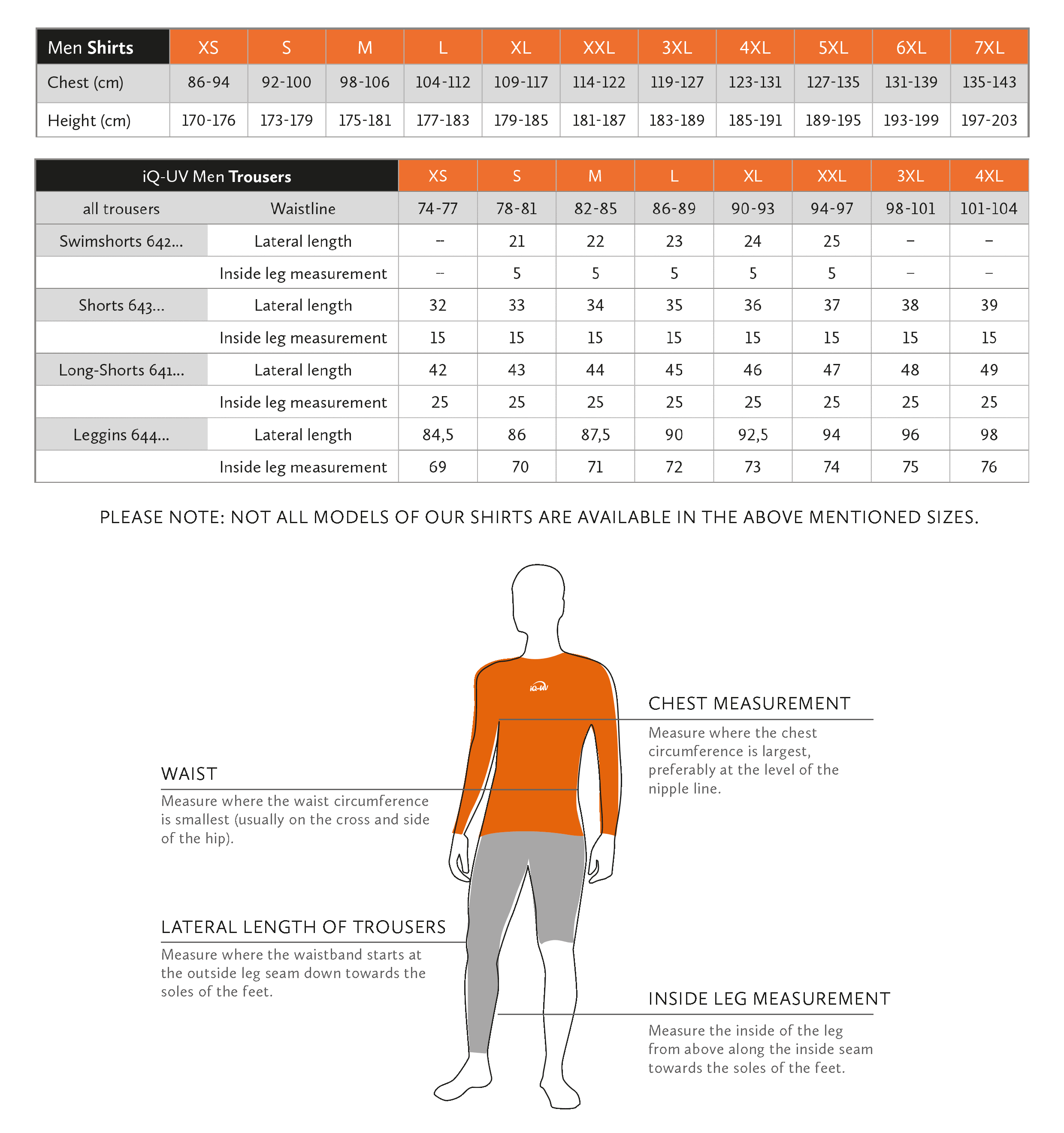 ---
The COOLINE SX3 technology
The COOLINE SX3 technology integrated in E.COOLINE provides up to 660 watts of cooling energy with smart fibers. By this way you can achieve effective cooling temperatures of up to 12°C and save up to 97% CO2 compared to air conditioning systems. This is not only cool, but also environmentally friendly.
The big advantage of COOLINE SX3: Everyone cools individually. Whether at work, during sports or in your free time - thanks to the patented technology and the DEOXXfresh finish, the washable cooling vest with the technology 'Made in Germany' ensures the perfect feeling of freshness in every situation.
How to activate the E.COOLINE cooling textiles
Simply activate the textile under the tap with approx. 0.25 liters of water, dry it off and put it on. The cooling textile is dry and ready for use within seconds - anytime and anywhere. It provides up to 10 hours of quick and easy cooling in the heat. An external, environmentally harmful energy source is not required. For this reason - and because it is produced in a climate-neutral manner - our cooling products also put you in a good mood when it comes to sustainability.
Please also note the instructions included with the product.
Run water evenly over the "padded" part of your product at the front and back (approx. 3 sec. per side) until all areas are darker. Or soak this part for max. 1-2 sec. e.g. in the sink. Lightly squeeze out excess water.
Then place your E.COOLINE product on a towel and wrap it under light pressure. You can also simply rub the outer fabric with a cloth. Then let it air dry for a few more seconds.
The outer fabric is immediately dry again and your product is now ready for use. E.COOLINE cools you climate-neutrally with a pleasant cooling of up to 660 watts for several hours. The activation process can be repeated at any time.
var $zoho=$zoho || {};$zoho.salesiq = $zoho.salesiq || {widgetcode: "627322ffd95f4e58af099d901b64b1c6ecbe7c4a0cccf4146256a1928d5c1cd3", values:{},ready:function(){}};var d=document;s=d.createElement("script");s.type="text/javascript";s.id="zsiqscript";s.defer=true;s.src="https://salesiq.zoho.eu/widget";t=d.getElementsByTagName("script")[0];t.parentNode.insertBefore(s,t);