UV Long Sleeve Shirt High Visible
---
Item number w6490034260-50-M
Due to high demand, ready for shipping from: 01.01.1970
---
UV protection factor 50+ blocks more than 98% of dangerous UV radiation without chemicals.
Breathable, super light and soft on the skin for the best wearing comfort.
PPE high-visibility protection certified in class 3 according to EN 20471:2013
Functional material guaranteed free of harmful substances according to OEKO-TEX Standard 100
Sustainably and fairly manufactured in Europe, with a recycled content of over 60%
Non-iron and suitable for industrial washing
BG-Bau promoted!

PPE T-shirt with UV protection convinces with the comfortable cut and provides optimal protection from the sun. With UV protection factor 50+, this protective workwear offers reliable and long-lasting protection against UVA and UVB radiation. This high-visibility high-visibility warning clothing is certified according to EN ISO 20471:2013 in class 3 from size L, and in class 2 from XS. Perfect fit and the use of modern and high-quality functional materials guarantee good freedom of movement and best wearing comfort on every job. In the breathable IQ-UV shirt you feel comfortable, even when it gets hot, because it transports moisture to the outside so that it evaporates there. IQ workwear is non-iron and does not wrinkle. This IQ-UV workwear is Oeko-Tex 100 certified and is made of recycled micro-polyester on the outside and the feel-good fiber TENCEL® on the inside. IQ work protection is sustainable & environmentally friendly, without chemical additives. The entire production takes place in Europe, thus we save long transport routes. Less water consumption - for the production of 1 kg recycled micro polyester we need 3 liters of water, the same amount of conventional polyester consumes 43 liters. The botanical fiber TENCEL® is obtained from the renewable raw material wood. Closed-loop production is particularly environmentally friendly. Clothing made of TENCEL® is softer than silk, cooler than linen and more absorbent than cotton. TENCEL® naturally reduces the development of bacteria and odors. Material: 64% polyester recycled polyester and 36% Lyocell (Tencel).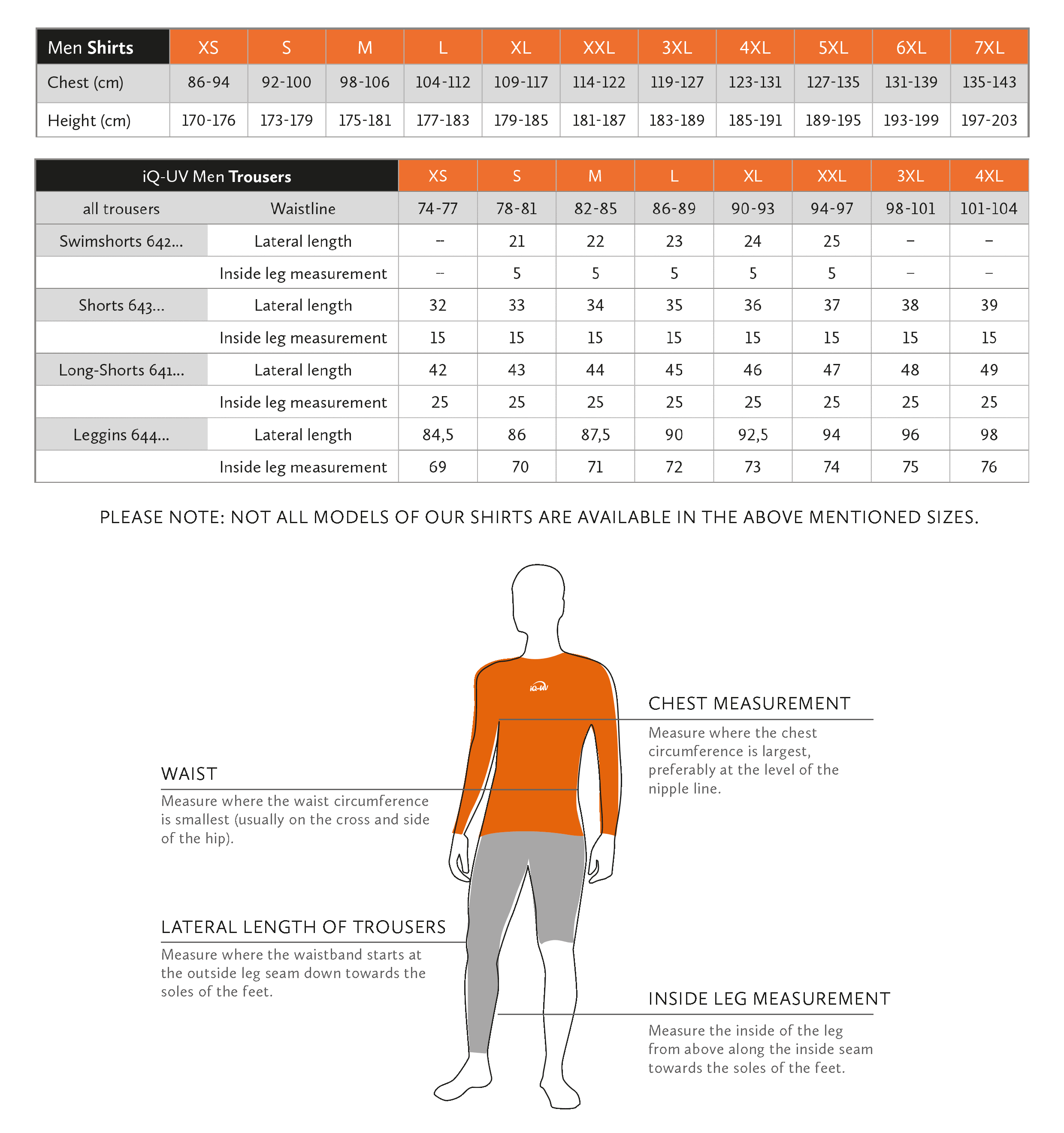 ---
The COOLINE SX3 technology
The COOLINE SX3 technology integrated in E.COOLINE provides up to 660 watts of cooling energy with smart fibers. By this way you can achieve effective cooling temperatures of up to 12°C and save up to 97% CO2 compared to air conditioning systems. This is not only cool, but also environmentally friendly.
The big advantage of COOLINE SX3: Everyone cools individually. Whether at work, during sports or in your free time - thanks to the patented technology and the DEOXXfresh finish, the washable cooling vest with the technology 'Made in Germany' ensures the perfect feeling of freshness in every situation.
How to activate the E.COOLINE cooling textiles
Simply activate the textile under the tap with approx. 0.25 liters of water, dry it off and put it on. The cooling textile is dry and ready for use within seconds - anytime and anywhere. It provides up to 10 hours of quick and easy cooling in the heat. An external, environmentally harmful energy source is not required. For this reason - and because it is produced in a climate-neutral manner - our cooling products also put you in a good mood when it comes to sustainability.
Please also note the instructions included with the product.
Run water evenly over the "padded" part of your product at the front and back (approx. 3 sec. per side) until all areas are darker. Or soak this part for max. 1-2 sec. e.g. in the sink. Lightly squeeze out excess water.
Then place your E.COOLINE product on a towel and wrap it under light pressure. You can also simply rub the outer fabric with a cloth. Then let it air dry for a few more seconds.
The outer fabric is immediately dry again and your product is now ready for use. E.COOLINE cools you climate-neutrally with a pleasant cooling of up to 660 watts for several hours. The activation process can be repeated at any time.
var $zoho=$zoho || {};$zoho.salesiq = $zoho.salesiq || {widgetcode: "627322ffd95f4e58af099d901b64b1c6ecbe7c4a0cccf4146256a1928d5c1cd3", values:{},ready:function(){}};var d=document;s=d.createElement("script");s.type="text/javascript";s.id="zsiqscript";s.defer=true;s.src="https://salesiq.zoho.eu/widget";t=d.getElementsByTagName("script")[0];t.parentNode.insertBefore(s,t);