Heat-Emergency-Kit DOC PLUS
---
In some cases, you need more cooling or want to be flexible and also have cooling on the go.
The combination of heat emergency vest and scarf provides fast and effective relief for head and upper body in the heat for up to 8 hours.
The neck scarf in addition to the vest provides extra cooling in extreme heat and is also easy to carry in your pocket when on the go. The flexible PLUS set for indoors and outdoors.
---
---
E.COOLINE Powercool SX3 Collar - cooling neckerchief
Powercool SX3 neckerchief - the cooling neckerchief for summer
Cooling the neck and throat area in high temperatures - this not only feels great, but also provides significant relief from heat problems. With the actively cooling E.COOLINE Powercool SX3 neck scarf, you can enjoy this feeling of freshness for hours. This works indoors and outdoors. The cool neck scarf reduces heavy sweating and you feel fresher, can concentrate better and have significantly more energy at work, sports and leisure.
Also for people with heat problems, such as quadriplegics or multiple sclerosis patients, the cooling neck scarf offers a simple, quick and effective way to stay cool and counteract exhaustion (fatigue), loss of performance and health complaints. Even menopausal heat complaints can be significantly reduced with the E.COOLINE Powercool SX3 neck scarf.
The material is light, supple and particularly hygienic with a DEOXXfresh finish.

Material: Outer material: 100% Polyester; Filling: 100% COOLINE Polyester
With the E.COOLINE Powercool SX3 Collar, you can cool down in a climate-neutral manner with technology "Made in Germany".

---
360° view - E.COOLINE Powercool SX3 Collar / cooling neckerchief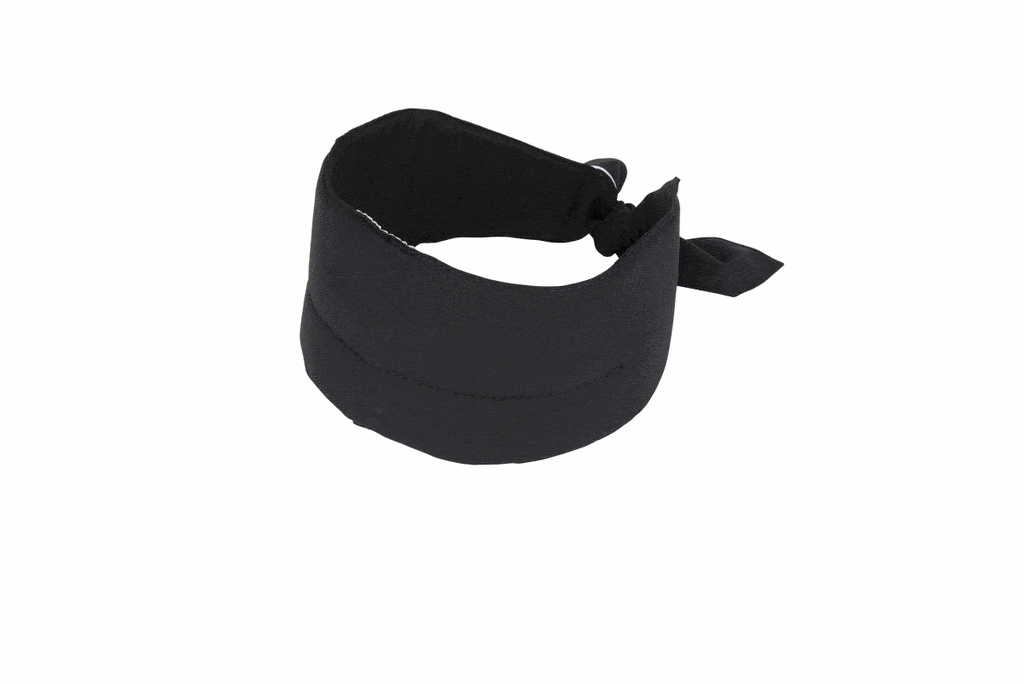 ---
Heat-Emergency-Kit DOC: E.COOLINE Powercool SX3 Heat Emergency Vest
More and more people are affected by heat problems. To prevent heat from becoming a health risk, there is the heat emergency vest. It helps you in seconds, whenever and wherever you need cooling. The vest with soft functional material, smart fibers and 3D -cooling technology COOLINE SX3 cools you gently but highly effectively in any heat situation.
The high-tech product is activated quickly and completely uncomplicated directly under the tap or with a water bottle and put on over the head. The side closures allow the vest to be individually adjusted to the respective size.
Here are the advantages at a glance:
Ready for use in seconds in any heat situation
Cools with up to 600 watts for up to 10 hours
Fits everyone - size can be individually adjusted
Saves energy - no electricity costs
No personnel expenditure
Cools environmentally friendly and climate neutral
Material: Upper material: 100% polyester; Mesh material: 82% polyester /18% spandex; Filling: 100% COOLINE polyester
---