pervormance international GmbH
E.COOLINE Powercool SX3 BaseCap - cooling baseball cap
---
Item number 27107135-100-OS
---
A cool head during heat
Less sweating at high temperatures and pleasant cooling during leisure time and at work
Lower fatigue and significantly less power loss at high temperatures
Faster regeneration after athletic performance
Cooling up to 12 °C in seconds with cooling effect up to 20 hours
Easy handling, mobile and flexible
Washable and cleanable, hygienic and antibacterial thanks to DEOXXfresh
The E.COOLINE Powercool SX3 Basecap for a cool head - even when the sun is burning and it's getting hot. The all-over-the-head baseball cap reduces heavy sweating at high temperatures and increases performance and well-being at work and at leisure. This way, you can stay outdoors in the open air, feeling fresher, more focused, and more energetic.
The baseball cap is also fit for people with heat problems, such as quadriplegic or multiple sclerosis patients. It provides a simple, fast and effective way to counteract fatigue (fatigue), performance decline and health complaints. Concentration and efficiency are maintained, the well-being is significantly increased.
Scientific studies confirm the efficacy of E.COOLINE.
Simply load with 0.25 liters of tap water, dry and put it on. The E.COOLINE Powercool SX3 Basecap cools up to 20 hours.
Note: The number of seams of the sun shield may differ from the product image due to the batch.
Material: Upper material: 100% polyester; Padding: 100% COOLINE polyester
---
360° View - E.COOLINE Powercool SX3 BaseCap - cooling Basecap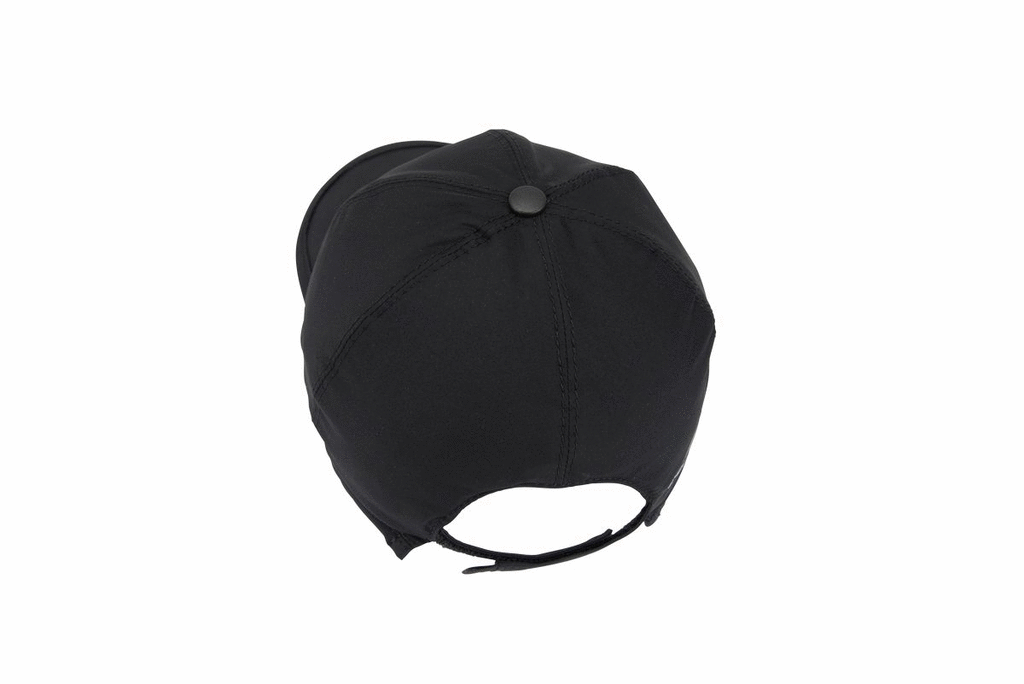 One size (54 to 60 cm head circumference)
E.COOLINE cooling clothing is washable, unlike most other cooling fabrics.
All our products are fit for hand washing or the wool wash cycle, without spinning, at 30 °C. We recommend for E.COOLINE cooling textiles our special detergent, DEOXX® ecowash '(alternatively: TOKO® ecowash), developed for E.COOLINE cooling textiles. Many other commercially available pH-neutral liquid detergents are suitable.
Please refer to the product enclosed instructions.
With E.COOLINE you cool yourself and your employees with a climate-neutral cooling product and technology "Made in
Germany".

The most important unique selling points of our E.COOLINE cooling clothing are

Quick activation in seconds without preparation or refrigerator
Immediately dry, pleasant surface, instead of hours of moisture/wet
Health protection, as the kidney area remains free of cooling
Upper material made of light, pleasant microfibre (100% Oekotex), sweat absorbing and with antibacterial treatment
Washability (machine) with detergent and therefore hygienic application
Certified as a medical device and cooling effect proven in scientific studies