UV COOL SET - UV 50+ Long Sleeve Shirt High Visible + Powercool SX3 Shirt
---
---
UV Long Sleeve Shirt High Visible
UV protection factor 50+ blocks more than 98% of dangerous UV radiation without chemicals.
Breathable, super light and soft on the skin for the best wearing comfort.
PPE high-visibility protection certified in class 3 according to EN 20471:2013
Functional material guaranteed free of harmful substances according to OEKO-TEX Standard 100
Sustainably and fairly manufactured in Europe, with a recycled content of over 60%
Non-iron and suitable for industrial washing
BG-Bau promoted!

PPE T-shirt with UV protection convinces with the comfortable cut and provides optimal protection from the sun. With UV protection factor 50+, this protective workwear offers reliable and long-lasting protection against UVA and UVB radiation. This high-visibility high-visibility warning clothing is certified according to EN ISO 20471:2013 in class 3 from size L, and in class 2 from XS. Perfect fit and the use of modern and high-quality functional materials guarantee good freedom of movement and best wearing comfort on every job. In the breathable IQ-UV shirt you feel comfortable, even when it gets hot, because it transports moisture to the outside so that it evaporates there. IQ workwear is non-iron and does not wrinkle. This IQ-UV workwear is Oeko-Tex 100 certified and is made of recycled micro-polyester on the outside and the feel-good fiber TENCEL® on the inside. IQ work protection is sustainable & environmentally friendly, without chemical additives. The entire production takes place in Europe, thus we save long transport routes. Less water consumption - for the production of 1 kg recycled micro polyester we need 3 liters of water, the same amount of conventional polyester consumes 43 liters. The botanical fiber TENCEL® is obtained from the renewable raw material wood. Closed-loop production is particularly environmentally friendly. Clothing made of TENCEL® is softer than silk, cooler than linen and more absorbent than cotton. TENCEL® naturally reduces the development of bacteria and odors. Material: 64% polyester recycled polyester and 36% Lyocell (Tencel).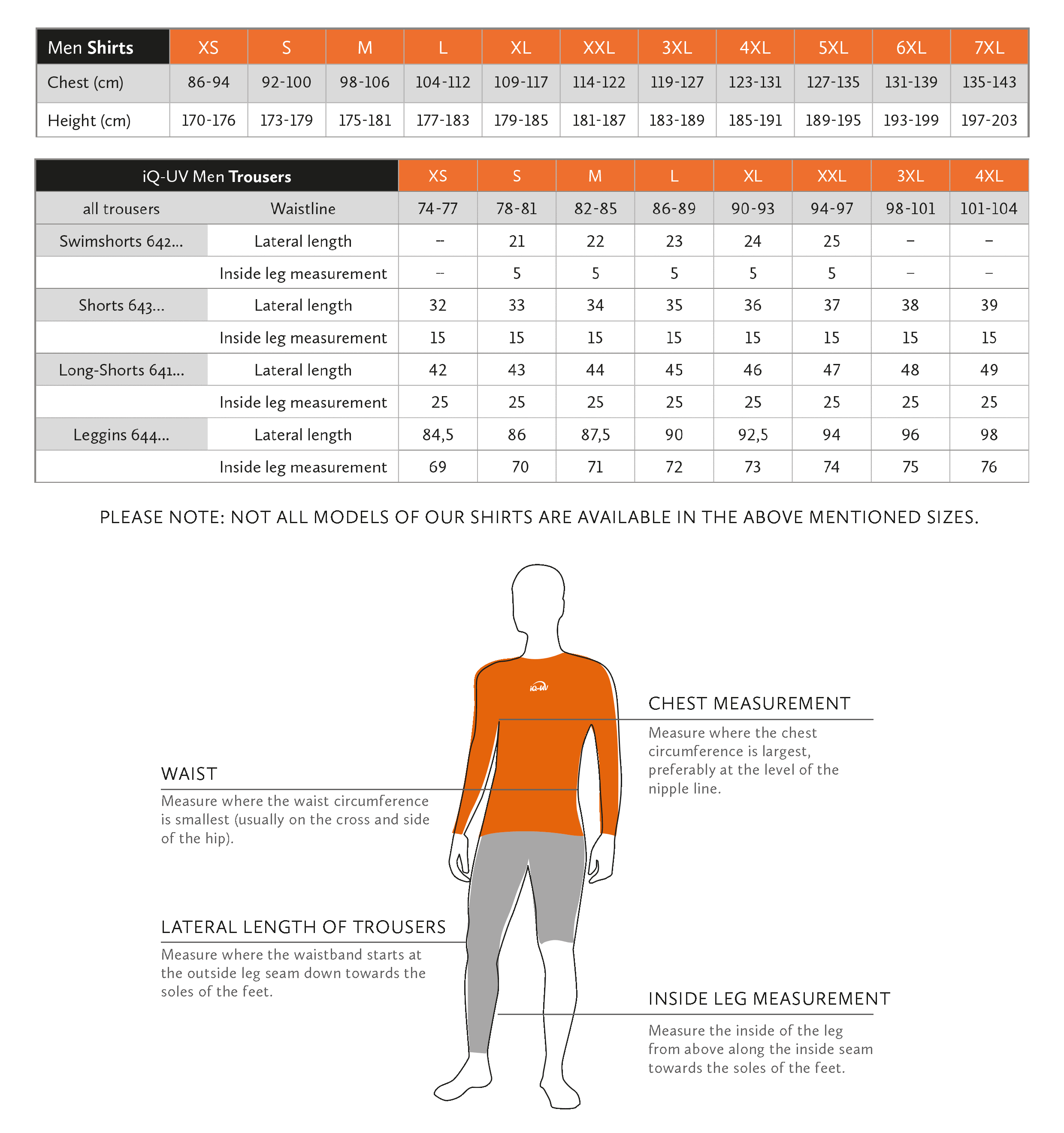 E.COOLINE Powercool SX3 Shirt - cooling Shirt
No more sweating at high temperatures
Heat protection at high temperatures and less sweating on hot days as well as reduced fatigue and significantly more performance at work and at leisure
Ideal for multiple sclerosis sufferers (in case of fatigue) and quadriplegics to prevent overheating
Cooling up to 12 °C in seconds with cooling effect up to 20 hours
Breathable SX3 e-mesh material with COOLMAX® fibers for added cooling and fit
Optimum air exchange through ZM1 ventilation channels
Easy handling, mobile and flexible, washable and cleanable
Hygienic and antibacterial by DEOXXfreshh
The E.COOLINE Powercool SX3 SHIRT for more health and energy at work and at leisure. The actively cooling shirt, with the new SX3 technology, sweats for you at high temperatures and prevents energy loss through heavy sweating. Fatigue, loss of performance and health complaints can be prevented.
The cooling Shirt SX3 ensures a pleasant body climate at all times, so that you feel well and perform better even at high temperatures. The shirt is equipped with 24 actively cooling COOLINE® 3D pads and has specially developed ZM1 ventilation channels for optimum air exchange. The specially developed extremely breathable SX3e-mesh material with COOLMAX® fibers offers a perfect fit and additional cooling potential.
Simply charge with 0.7 to 1 liter of tap water, dry and put it on. The E.COOLINE Powercool SX3 SHIRT cools up to 20 hours. The cooling shirt is equipped with antibacterial DEOXXfresh finish.
Scientific studies confirm the efficacy of E.COOLINE.
Material: Upper material: 100% polyester; Mesh: 82% polyester /18% elastane; Padding: 100% COOLINE polyester
---
360° View - E.COOLINE Powercool SX3 Shirt / Cooling Shirt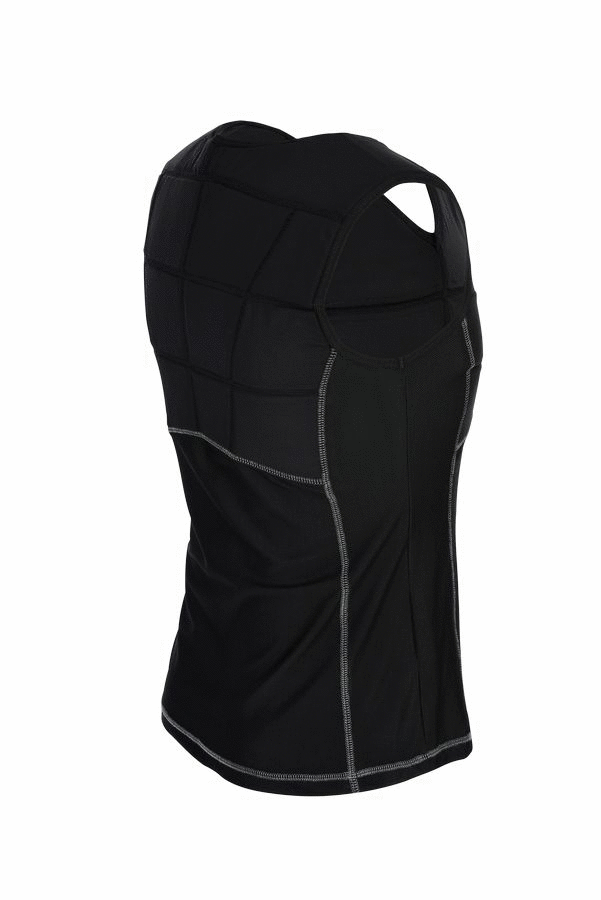 size

width/bust girth

XXS

84 - 88 cm

XS

88 - 92 cm

S

92

-

96 cm

M

96 - 100 cm

L

100 - 106 cm

XL

106 - 114 cm

XXL

114 - 120 cm

3XL

120 - 126 cm

4XL

122 - 130 cm

5XL

130 - 138 cm
E.COOLINE cooling clothing is washable, unlike most other cooling fabrics.
All our products are fit for hand washing or the wool wash cycle - without spinning - at 30 °C. We recommend for E.COOLINE cooling textiles our special detergent, DEOXX® ecowash '(alternatively: TOKO® ecowash), developed for E.COOLINE cooling textiles. Many other commercially available pH-neutral liquid detergents are suitable.
Please refer to the product enclosed instructions.